UP TO 30% OFF THERMAGE
GET FREE CONSULTATION:
THE BENEFITS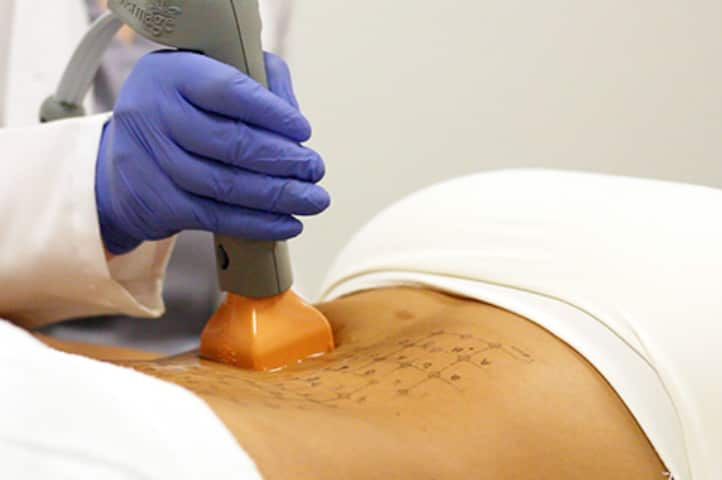 The clinically-proven, unique radiofrequency (RF) treatment Thermage:
Is safe, effective, noninvasive, and nonsurgical
Requires little recovery time
Works in just one treatment
Delivers natural-looking results
Works on all skin tones
*Results and patient experience may vary.
THE EXPERIENCE
Watch & Learn About Thermage
Amber Walter comes into LaserAway to get Thermage for the first time. Amber Walter is a Creator, Vlogger, and Author. A native Arizonian, Amber Walter was born in Phoenix, educated in Arizona and continues to call the city home.
FAQ
Q: Why Are Your Body Contouring Services Superior To The Competition?
A: Thermage is a cutting-edge alternative to more invasive body-contouring procedures, such as tummy tucks. It safely, painlessly and effectively stimulates collagen growth.
Q: Is There Any Pain Associated With Body Contouring?
A: A little. Each time the Thermacool TC device delivers a pulse, you might briefly experience a feeling of intense heat on your skin. During a Thermage procedure, the physician will usually adjust the heat setting
Q: What Skin Types Perform Best For Body Contouring Procedures?
A: One of Thermage's distinct advantages is that, unlike laser procedures, it works safely and effectively on nearly all skin types and tones. It does work best, though, on younger, slightly thicker, and more elastic skin.
Q: How Does Body Contouring Work?
A: Body contouring is a precise science. Thermage works by transferring heat to the skin's dermis via an electrical current using monopolar radiofrequency energy.